FYP gonna start real soon, and I'm still lagging behind of my schedule. I really didnt know what should I do after I done my extraction... to be precise, I havent done anything related to the methodology yet, I'm not even sure what kind of result will I be getting.
Life isnt as easy as you think. Seeing my fellow friends working on their gingers, bacteria and agar plates gave me an idea that FYP is going to be fun. We're all doing our own research all by ourselves with guidance from our supervisor. Once the whole thing was complete, we're writing our very own thesis for the experiment that we conducted, which might be handy one day in the future.
Anyway, I'm really lazy here. What I really wanna do is just lying on my bed hugging my pillow and nothing else... with some musics playing on my computer as company would be nice of course.
By the way, here's a song performed by Nana Mizuki titled Junketsu Paradox, which is the ending theme of the anime Blood-C, a collaboration project between Production IG and CLAMP. There's a Blood-C movie coming up in June 2012 too.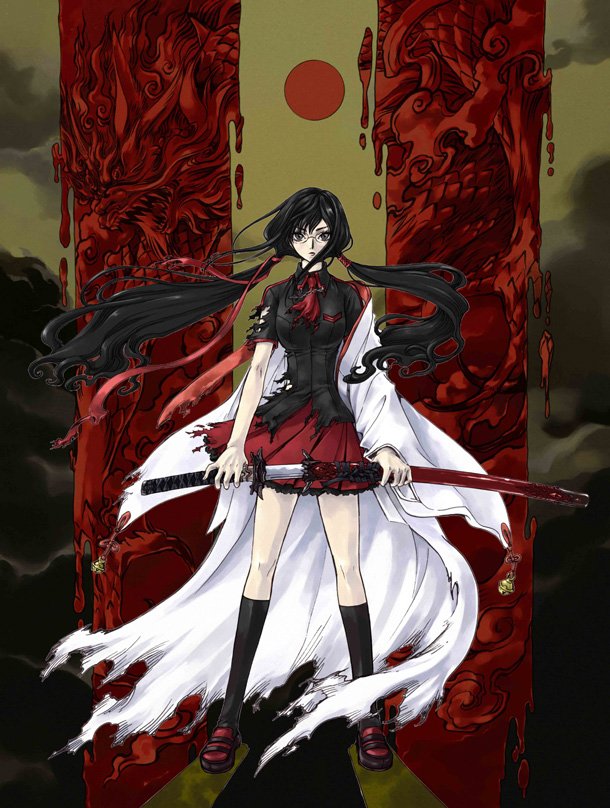 #Poster for the anime with the main character Saya and her sword.#
Here's the song that I've talked about, be warned that this is not the full song.